Rackman Highway Wings (From Mike Roberts) 12/8/2005
I've heard the person now producing the wings is Dwayne Wisler and his email address is ddwhisler@verizon.net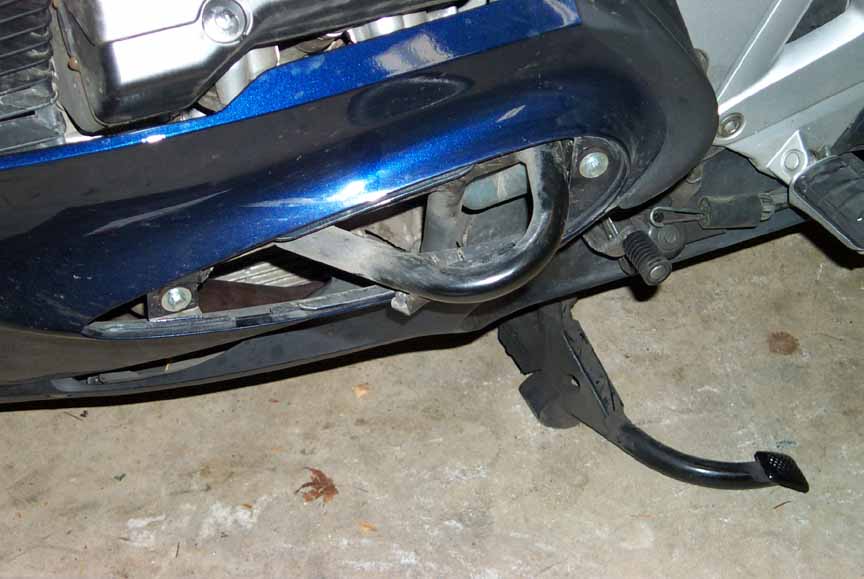 Pull the stock wing covers.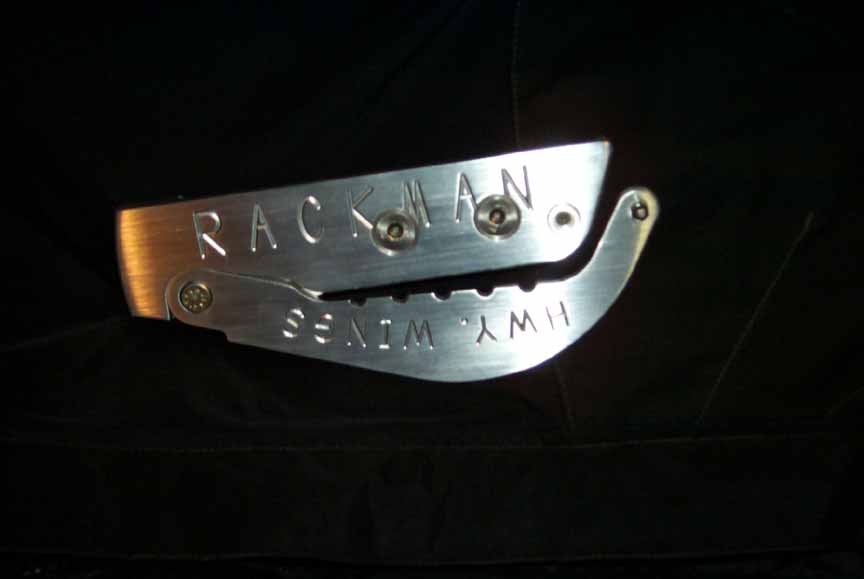 Highway Wings closed.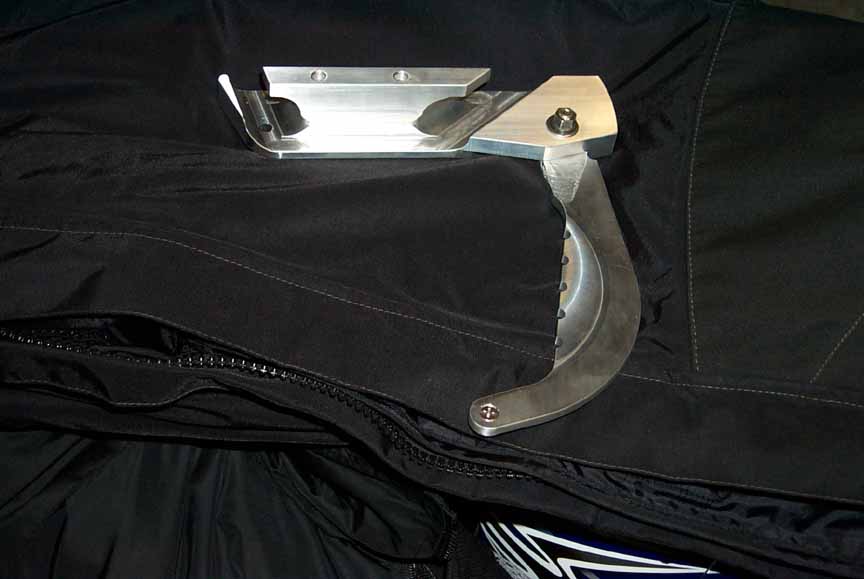 Highway Wings opened up.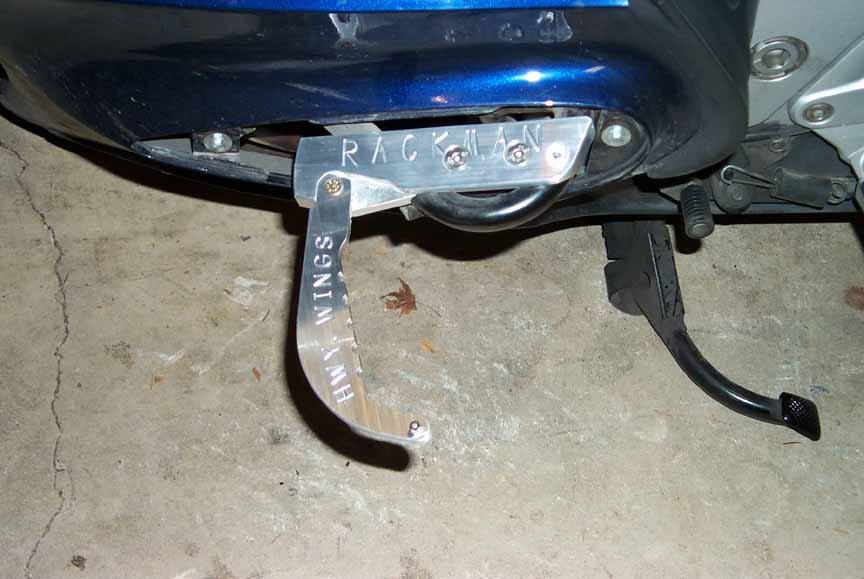 The Wings clamp to the tipover strut.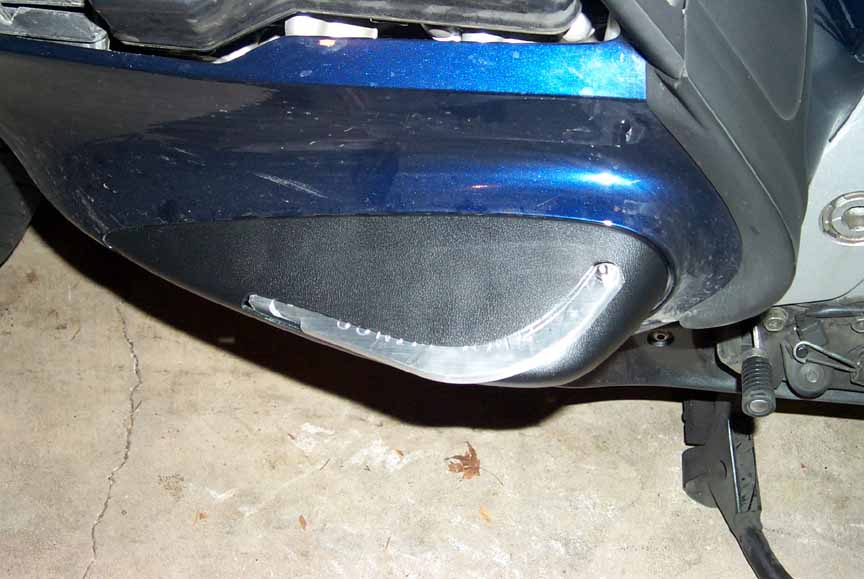 The kits comes with perfectly cut replacement covers for the tipover struts. Wings retracted.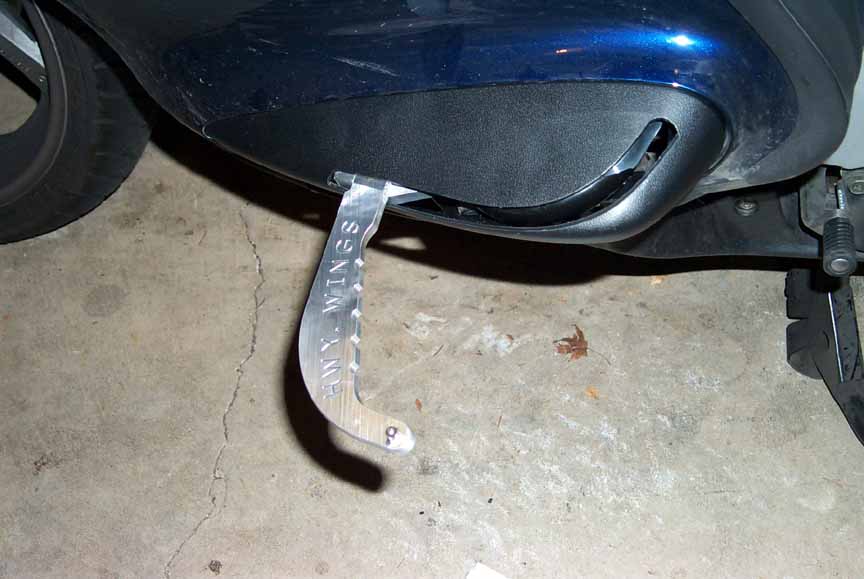 Highway Wings folded open. Beautiful!!
Return to ST1300 Farkels page.
Return to Motorcycle links page.