Heli Risers 7/10/2004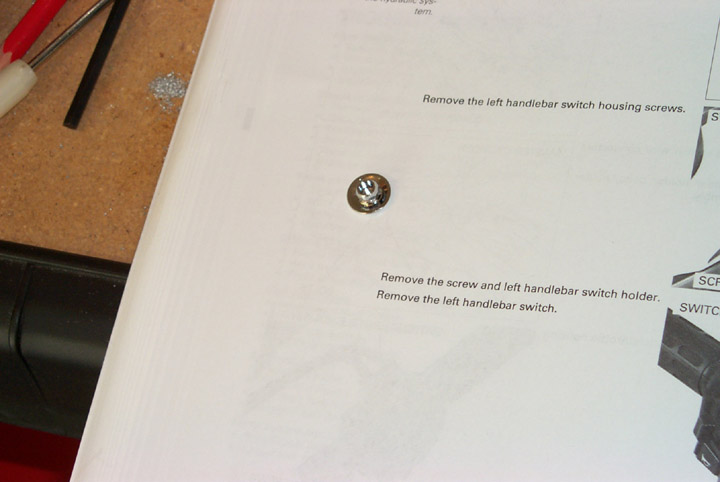 Remove these little caps off the four hex bolts.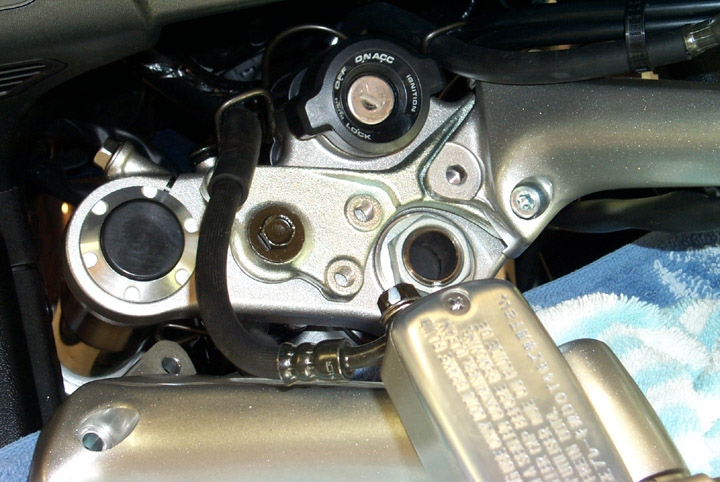 After removing the 2 hex bolts and the one special bolt on each handle bar the bolt retaining the stock
riser will found when the bar is removed. I bought a 20" long 3/8" socket extension for the job but
didn't need it. If you turn the bars to full lock you can easily get a slightly offset 14mm closed end
wrench on the nut below. There's a washer under there too so be sure and grab it when you remove the nut!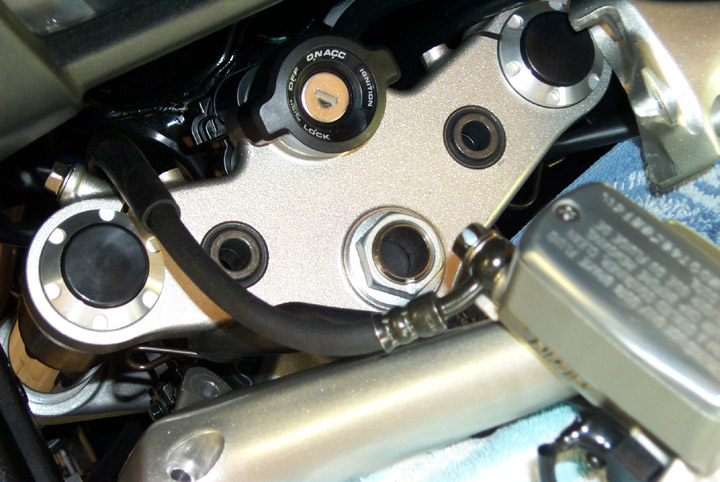 Stock riser removed.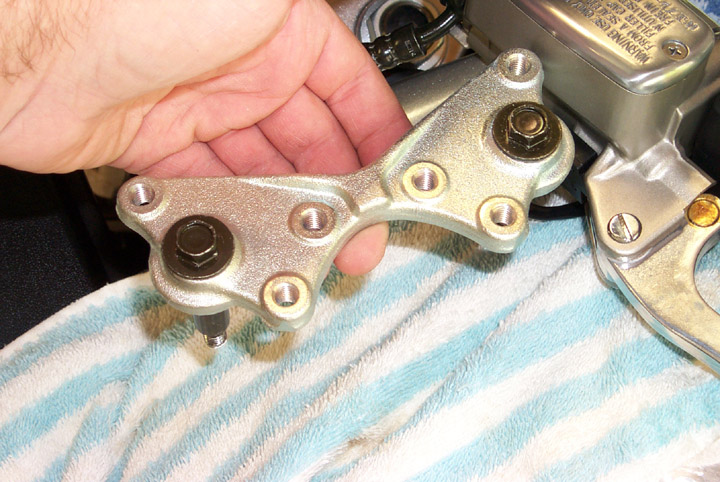 Stock riser.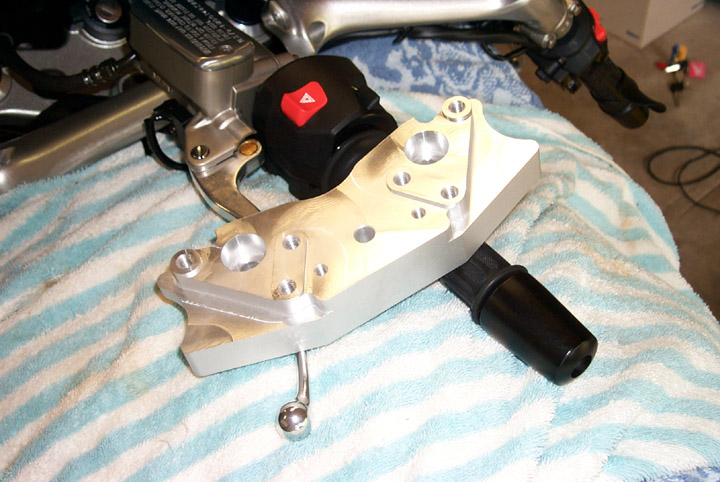 Heli Riser.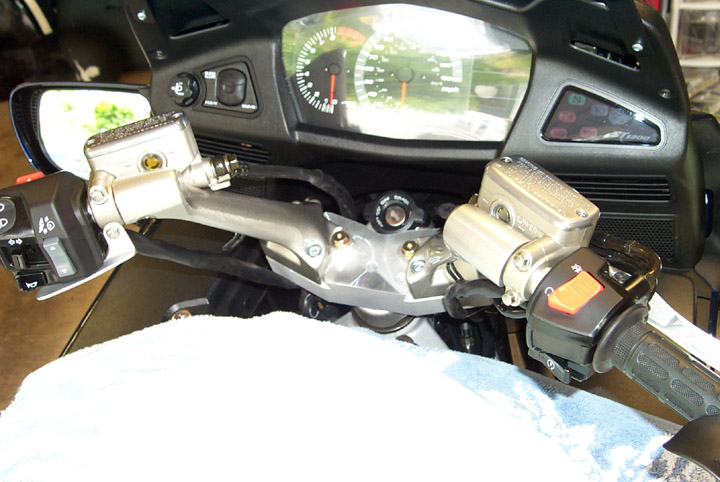 Heli riser in place and bars reattached.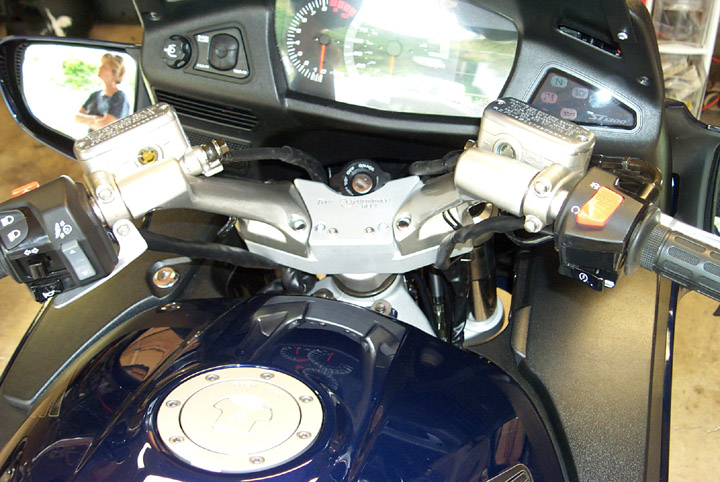 Cover plate installed.
Return to ST1300 Farkels page.
Return to Motorcycle links page.