Datel Volt Meter 5/15/2005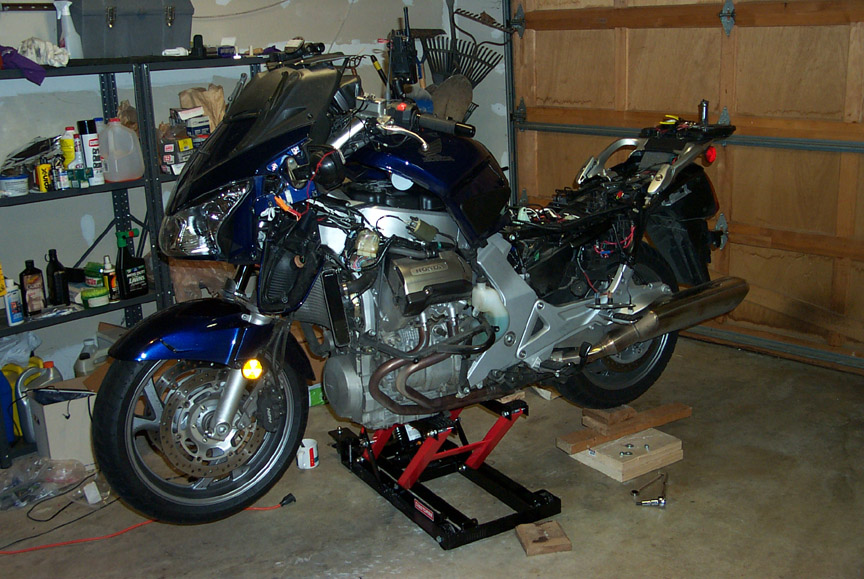 Up on the lift and ready for electrical farkling!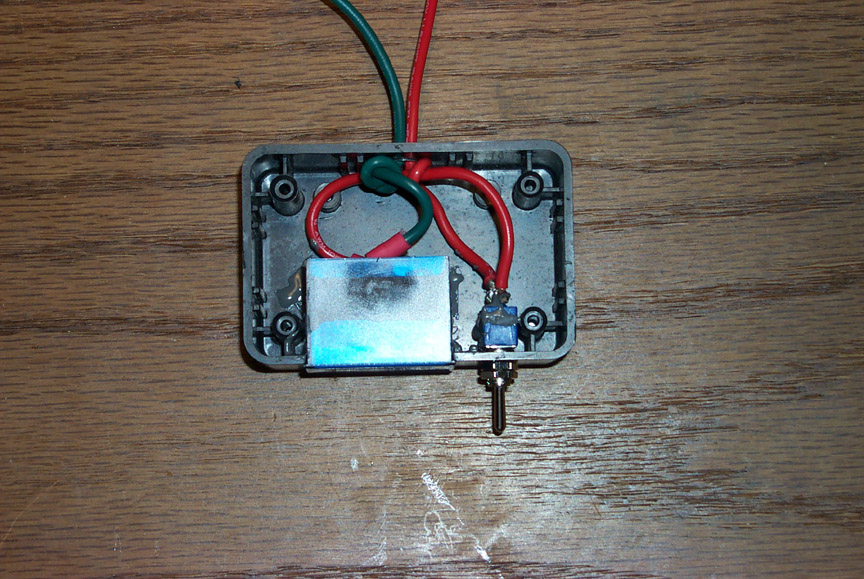 Datel meter JB welded into a small Radio Shack hobby box.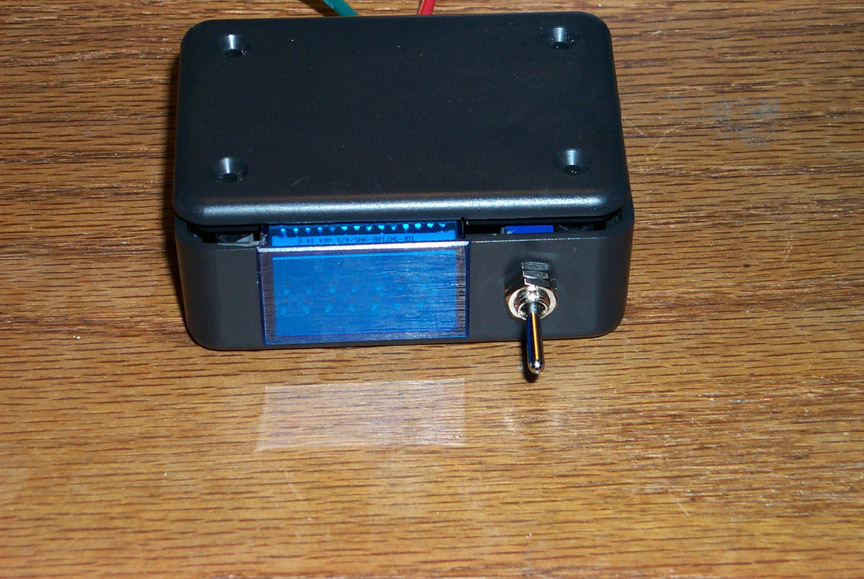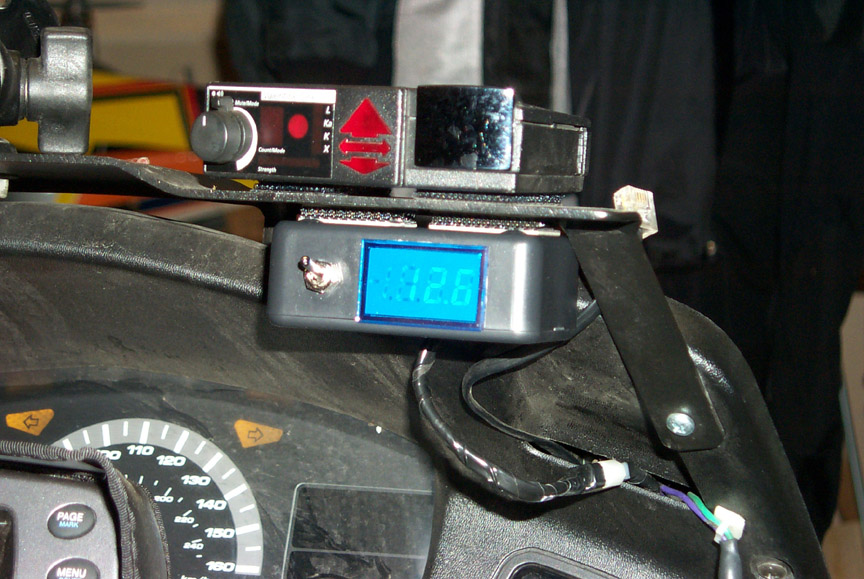 I chose to mount the Datel to the bottom of my shelf as shown. The wires can easily be routed into the vent as shown.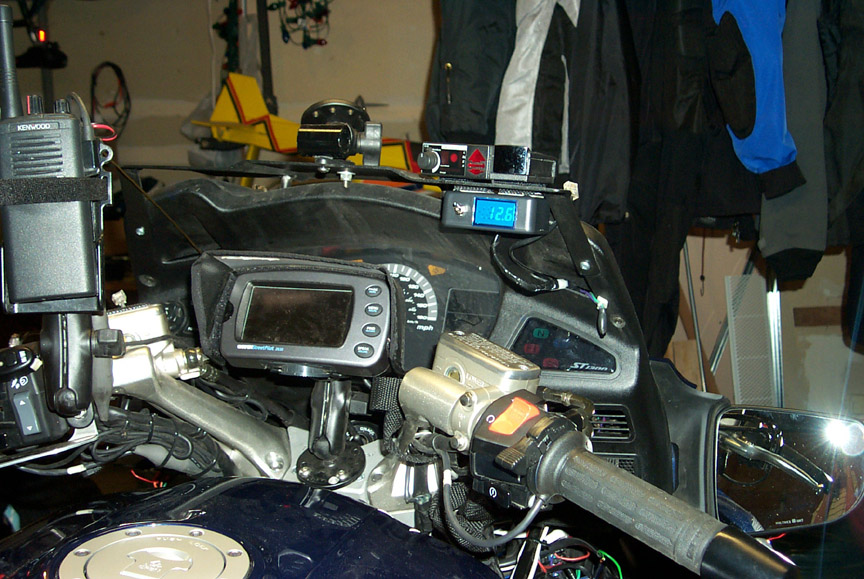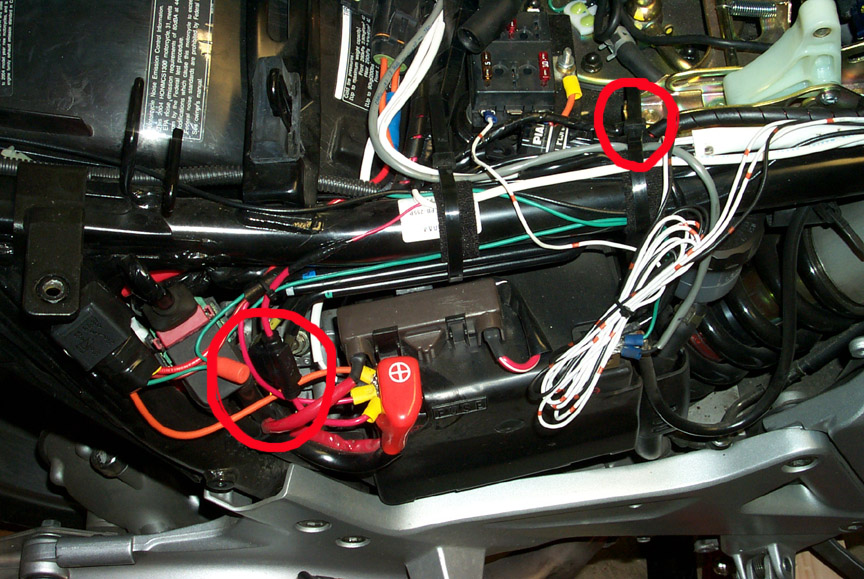 A 5 amp fuse to protect the wiring. I connected the ground to a seat support bolt in the upper right of this picture.
Return to ST1300 Farkels page.
Return to Motorcycle links page.